Volvo Cars to review options including IPO, Geely says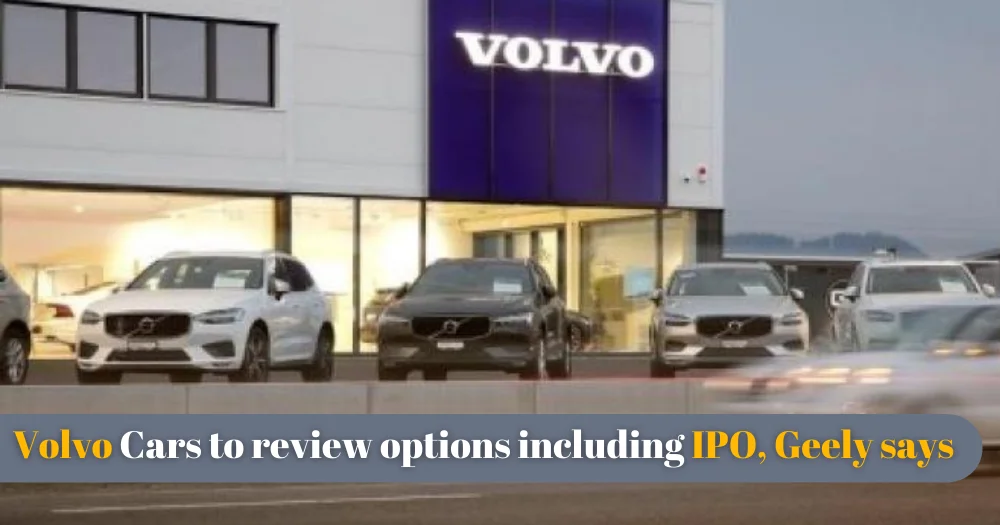 On Wednesday, China's Zhejiang Geely Holding Group stated that its Volvo Cars would explore capital market options that include a potential initial public offering (IPO) and stock market listing.
Geely bought Volvo Cars from Ford Motor Co in 2010. Geely's Hong Kong-listed unit Geely Automobile and Volvo Cars dismissed their full merger plan in the month of February.
Geely's reconsidered an IPO for Volvo Cars that could value the business at nearly $20 billion, Bloomberg had reported on Wednesday quoting people with direct knowledge of the matter.
A Volvo Cars spokeswoman announced that the firm would not comment on speculation.