Analysis: Electric shock - German auto stocks get a new lease of life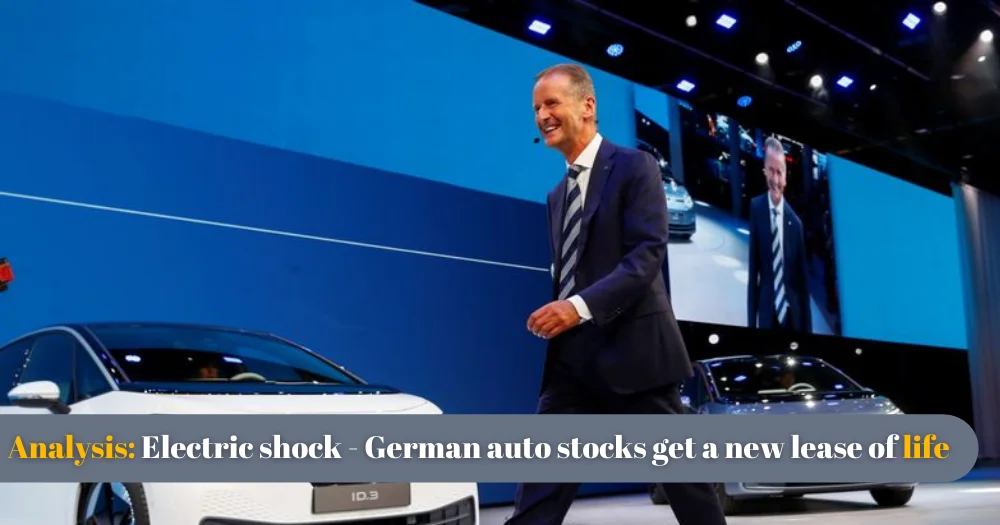 Volkswagen and BMW decides to grab market share in the swift growth of the electric car market and challenge Tesla might shift the dial for their cheaply priced shares.
A limit set by many countries to go carbon-free by 2050 has made the rising sale of zero-emission vehicles and Tesla has been at the forefront of this transformation, selling long-range battery electric vehicles (BEVs).
In spite of the recent pullback, its stock has grown up to 650% in the previous year, helped also by a cult following for CEO Elon Musk.
But it was no longer the only electrification play in town.
Volkswagen, the German company challenging Toyota to be the world's biggest vehicle seller by volume, set its ambitious plan to turn 70% of European sales at its core VW brand electric at its "power day" last Monday.
The plan, months in the making, has assisted to fuel a Tesla-Esque rally in the 83-year old company's shares, with CEO Herbert Diess taking to Twitter, Elon Musk-style to crow as the company's market value exceeded over 100 billion euros ($119 billion) earlier this month.
The stock is now up 52% year-to-date, pushing its market value up to 143 billion euros.
Barclays analyst Kai Alexander Mueller stated that with VW's CEO really pushing the message on BEVs over all channels (conventional media, investors, and even Twitter and LinkedIn) they assume the private investors are picking up on this story and might be quite a powerful force by themselves.
German rival BMW, meanwhile, announced on Wednesday it was targeting for half of its sales to be non-fossil fuel vehicles by 2030, and that nearly 90% of its market categories would have fully-electric models accessible by 2023.